2023 Rough River Dam Retreat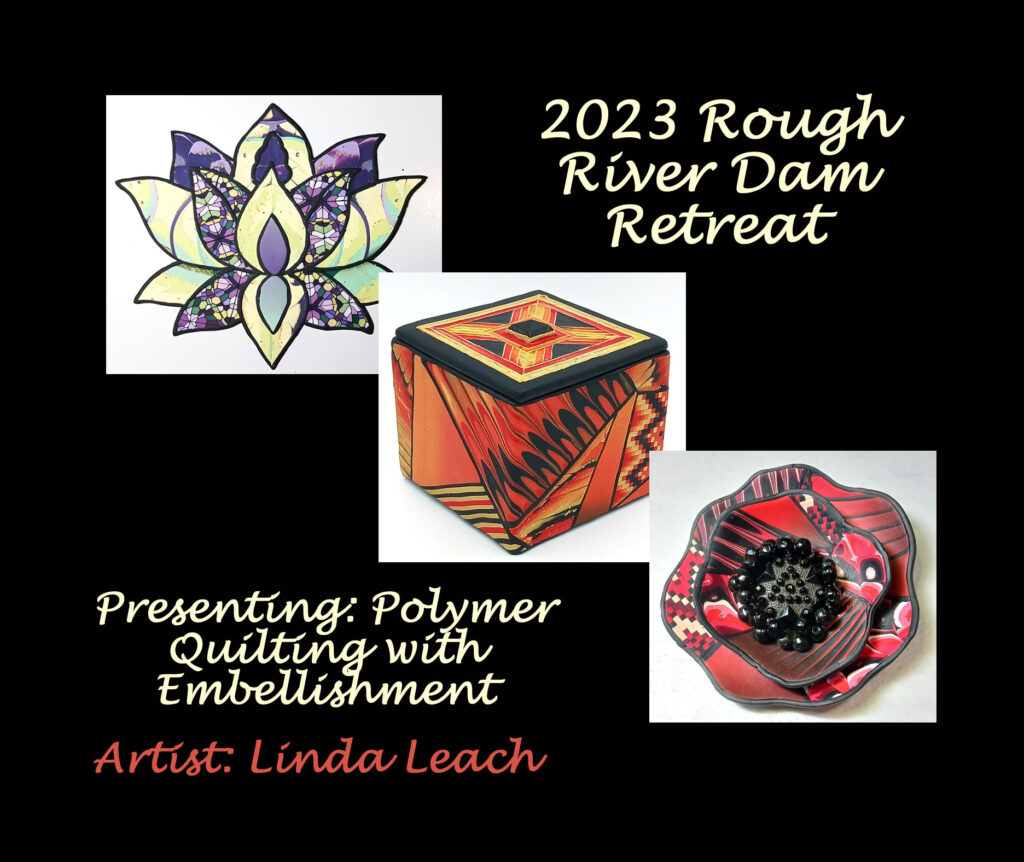 Guest Artist: Linda Leach
And the dessert artist: Helen Cruickshank
DATE: OCTOBER 25-29, 2023
PLACE: THE ROUGH RIVER DAM SATE PARK RESORT
450 LODGE ROAD
FALLS OF ROUGH, KENTUCKY 40119
270-257-2311
---
UMVA Midcoast and Camden Public Library Present a Workshop for Artists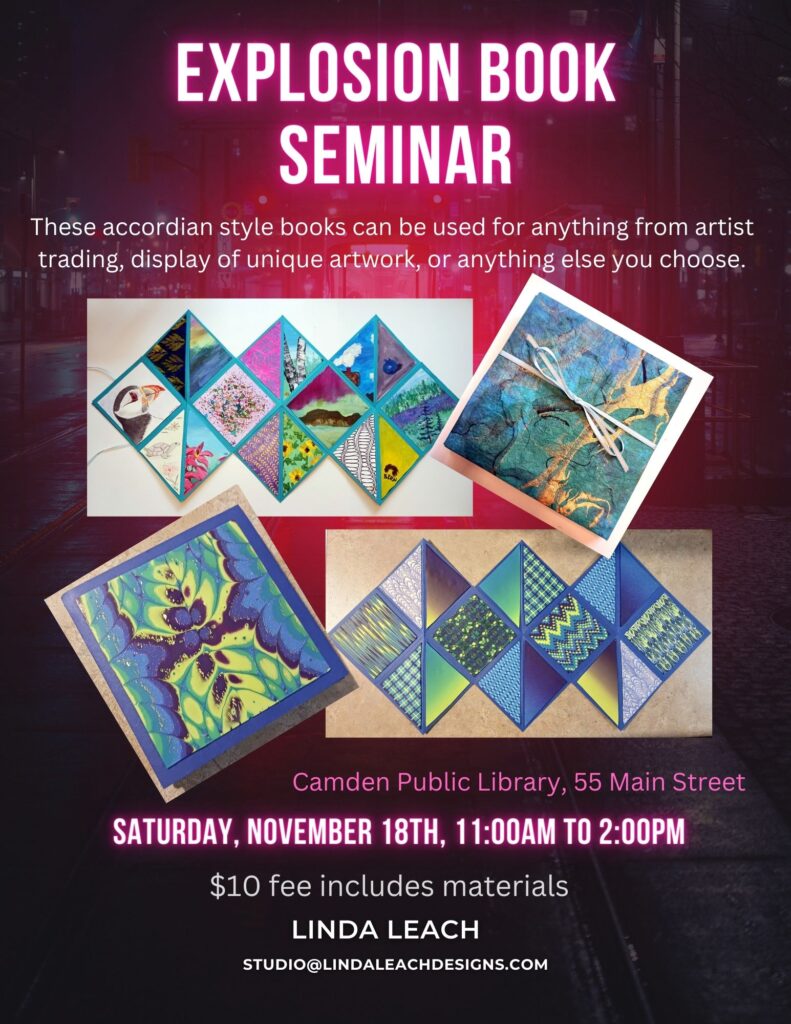 Explosion Book Seminar
Local artists and the public are invited to the Explosion Book Seminar by UMVA artist Linda Leach on Saturday, Nov. 18, 2023 from 11 am to 2 pm at the Camden Public Library, 55 Main St., Camden, ME. To register for this workshop, please contact Linda Leach at [email protected] by October 25th. An "explosion book" is a handmade small square book, which "explodes" into a series of square and triangular pages when you open it up.
---
Alternative Veneers and the Wonderful Art of Mixed Media Quilting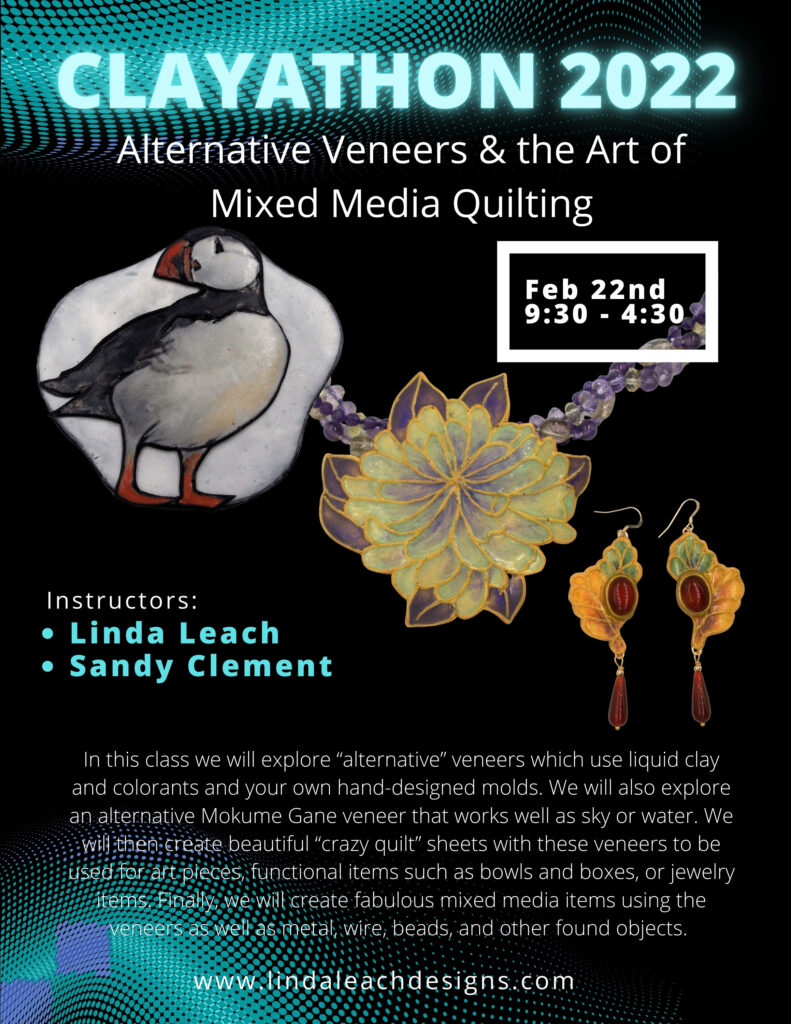 Instructor: Linda Leach
Zoom moderator & Assistant: Sandy Clement
Date/Time: February 22, 9:30am to 3:30pm – open discussion until 4:30
Fee: $85.00
Contact: [email protected] or 207-542-6572, www.lindaleachdesigns.com
Quilting is the term given to the process of joining a minimum of three layers of fabric together. Mixed Media Quilting joins together layers of clay as well as pieces of metal, wire, beads, and other found objects as the artist desires. In this class we will explore "alternative" veneers which use liquid clay and colorants and your own hand-designed molds. We will also explore an alternative Mokume Gane veneer that works well as sky or water. We will then create beautiful "crazy quilt" sheets with these veneers to be used for art pieces, functional items such as bowls and boxes, or jewelry items. Finally, we will create fabulous mixed media items using the veneers as well as metal, wire, beads, and other found objects.
Materials lists will be provided for attendees who wish to participate during class. PDF tutorials will be provided after class. This class is intended for artists with some experience using clay.