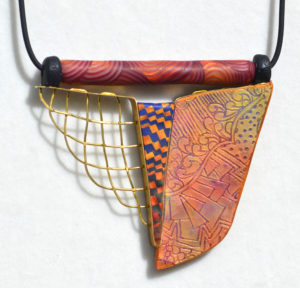 Open Weave Pendant Class Proposal – this class offers 5 possible choices for creating a mixed media open weave pendant using the Etching Alternative veneer and other veneers as the artist chooses.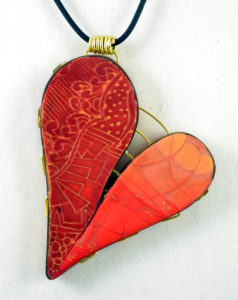 Broken Heart Pendant Class – this class teaches the basis for Etching Alternative veneers and the brass split heart frame. Students may opt for other designs as they prefer.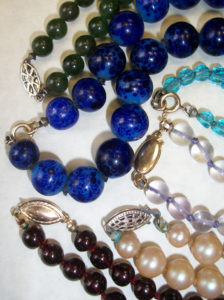 Basic Bead Stringing with knots – this class teaches the basics of bead stringing with knots using bead tips. A more advanced beading class is necessary for pearls.